Give Monthly: Encourage Children of Refugees. Join the Story! 
What Your Help Can Do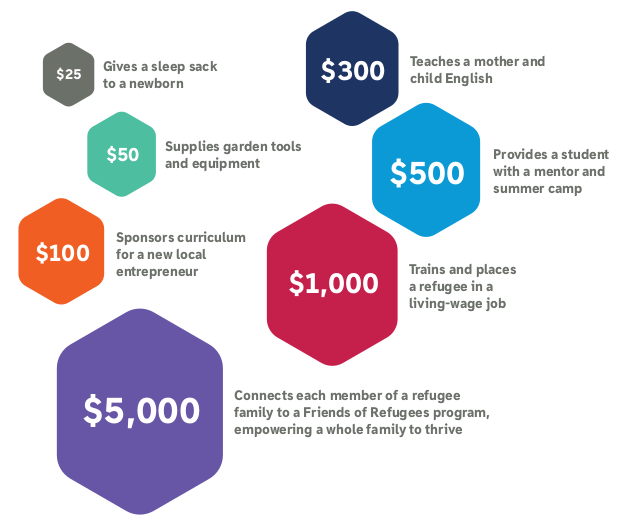 Refugees are forced to flee war and violence in their homeland, then they find themselves with a new start in Clarkston, Georgia. Friends of Refugees is there to extend welcome & help families stand on their own two feet. Youth Programs provides safe places and educational spaces for kids during the summer months with camp and during the school year with after school programs.
We know you work hard for every dollar you earn, and want you to know that every dollar you allow us to steward on your behalf will be leveraged for maximum impact! Every $250 we raise provides a summer of mentoring, encouragement & growth for a refugee child.
With your help, we can empower kids & teens to meet their own goals and create lasting memories. Join the story today!