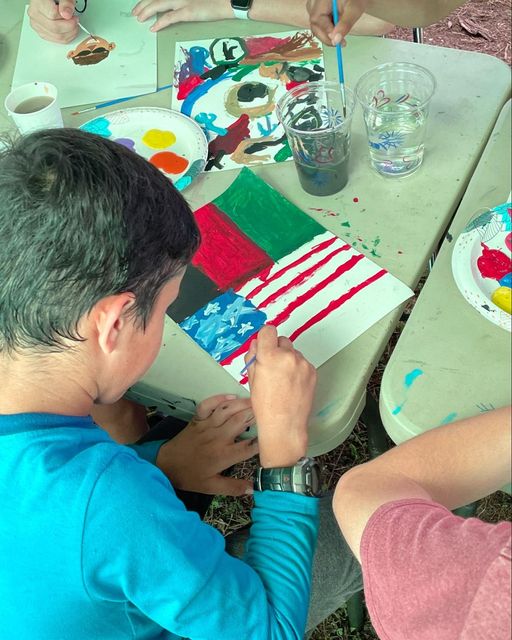 A child who recently arrived from Afghanistan painted two flags during an art session: an Afghan flag and a US flag.
When he shared his painting with the group, he expressed both deep sadness about losing his home and excitement about creating a new one here in the US.
"I belong in both places now," he said. Several other kids nodded in understanding.
Moments like these are how a simple art activity can help a child flourish. Through that activity, this boy:

Expressed his emotions in a healthy way

Showed off his own creativity

Processed his own experience as a refugee

Experienced solidarity and empathy from his peers who could understand
These are the kinds of moments that linger with children and their families long after the summer ends. They are the moments that make New Americans feel connected, supported, and ready to dive deeper into pursuing abundant life.
Your generosity makes moments like these possible. Consider giving $20 towards art supplies for activities like this one.